• Special Projects • Website updates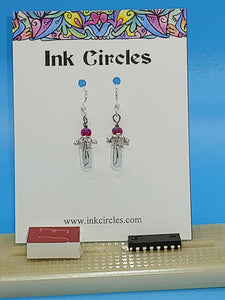 Having shed the full-time job, I have found a bit of time to take up an old hobby of mine - building stuff from recycled electronics components. I make jewelry for your body, your project bag, scissor fobs, knitting stitch markers and such. I'm choosing to put these only on the Etsy storefront because each one is unique and I don't want to try to juggle duplicate inventory listings both here and there. So if you need little doo-dads to brighten things up (yes, you can get tiny light bulbs) then pop over and see what is currently available. Check...
---
• New Releases • Special Projects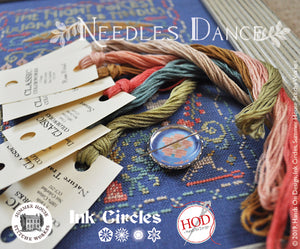 The Needles Dance is a collaboration between Ink Circles, Summer House Stitche Workes, and Hands On Design. It's being being offered exclusively at a select list of shops. 
More...
---
• Roll Your Own • Special Projects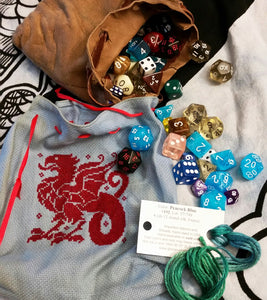 Call going out for a few beta-stitchers to help me test drive an exciting new adventure.