EU requirements include VAT collection on digital goods that are automatically fulfilled. My site has been updated to be compliant. Death and taxes. Stay well.
---
• Special Projects • Website updates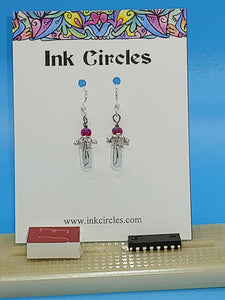 Having shed the full-time job, I have found a bit of time to take up an old hobby of mine - building stuff from recycled electronics components. I make jewelry for your body, your project bag, scissor fobs, knitting stitch markers and such. I'm choosing to put these only on the Etsy storefront because each one is unique and I don't want to try to juggle duplicate inventory listings both here and there. So if you need little doo-dads to brighten things up (yes, you can get tiny light bulbs) then pop over and see what is currently available. Check...
---
• PDF • Website updates

My job of manually sending PDFs, that is. I got tired (and I'm sure you did, too) of my attachments getting caught up in firewalls and going into the spam box so I did something about it. Effective today, you SHOULD be provided a download link immediately upon checkout. You'll get an email with the link at well. Please let me know if you have any problems with the new technology. To my best ability, it's been set up and tested. Here are the PDFs available now. Watch for more charts to be made available as PDF drops.
---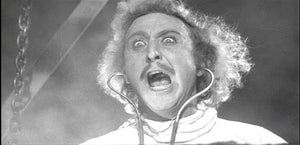 Migration to the new web platform is complete. Phase 1, at least.