• Conversions • PDF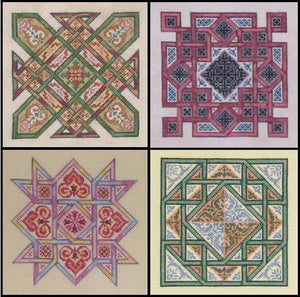 The Celtic Quilts series of charts have new conversions to Weeks Dye Works threads and PDF availability now.
---
• Conversions • PDF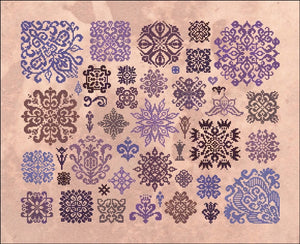 With the "Stay Home" directives, I've gotten and gotten to a number of requests for conversions and PDF options and have plans for several more. New conversions have been added for Blackstone Fantasy Garden (in picture below) and Tanglewood. These were both originally done in Carrie's Threads. I've added a toss now for alternative overdyed threads as well as the DMCs.    Also new are some PDF format options for Blackstone Fantasy Garden, I Still Do (with the two charts now available separately), and Alchemical Romance (picture below).
---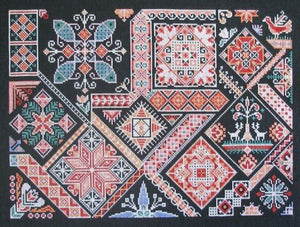 A Gentle Arts Sampler Thread conversion has been created for Hanky Pysanky. This is a great option as the original thread brand is no longer in production.
---
A Gentle Arts Sampler Threads conversion is now available for Anatolia.
---
• Conversions • Growth Rings • HDF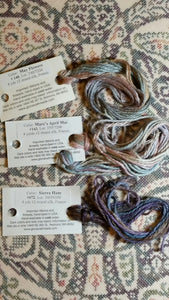 Growth Rings came out in 2008 and was stitched in Vikki Clayton's Hand-Dyed Fibers, now out of production. It's still a popular chart, but stitchers have asked for info and tips on conversion to another silk.